Finding Chinese suppliers requires a huge commitment. It involves factory visits, sample requests, negotiations, ensuring compliance with European standards and good production monitoring. To face this difficult task, a sourcing agent China offers efficient solutions.
A sourcing agent China is an experienced sourcing agent who has been working in the industry for more than 10 years. He offers a wide range of services, including sourcing and securing supply.
Find out what a China sourcing agent is and what they can do for you!
What is a sourcing agent China?
As a third-party service provider, a sourcing agent in China or procurement agent has the mission to connect Chinese suppliers with foreign companies. By definition, it is a company or an individual who looks for Chinese suppliers for its client. Today, a sourcing agent China does much more than that, he represents you in China and takes care of all the operations related to your importation from China. They are experts in import-export who master the Chinese market and have many partners in China.
Specifically, a China sourcing company or China sourcing agency is an agent that is supported by a team of on-site sourcing experts who visit factories to conduct factory audits or product inspections in China. Sourcing companies can more easily contact and negotiate with Chinese suppliers and meet the needs of many different buyers at the same time.
Why work with a sourcing agent China?
You should consider using the services of a sourcing agent China if you are looking for products in China at low or even best prices. The China sourcing agent works with a network of Chinese manufacturers, meaning that he has access to the lowest prices available and negotiate the best deal for you.
This allows you to save money and focus on other aspects of running your business.
Some companies can afford to manage international purchasing in-house with their own sales and purchasing departments, while others are forced to have their buyers play multiple roles. Being able to manage all phases of a project is reassuring, however, some projects require special attention. Using a China sourcing agent does not mean losing control, as it sometimes happens when a task is outsourced… on the contrary, the China sourcing agent is a partner.
His experience and knowledge of the Chinese market allow the sourcing agent China to help you overcome the main challenges of importing:
While it is true that a sourcing agent China involves an additional cost to use its services, if a company is not willing to invest significant resources abroad to oversee and manage its outsourced production, a sourcing company like Asiaction provides a better solution and helps protect the interests of buyers.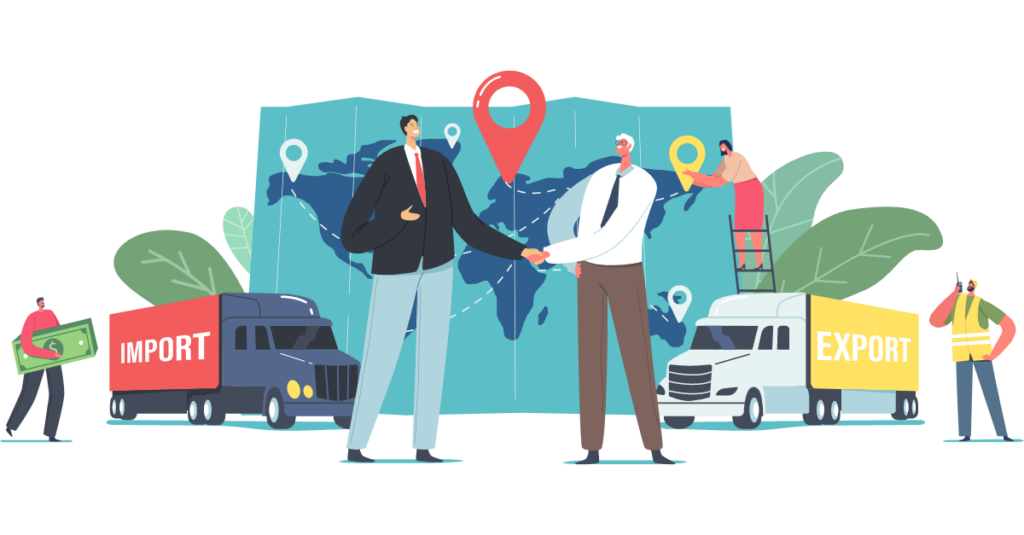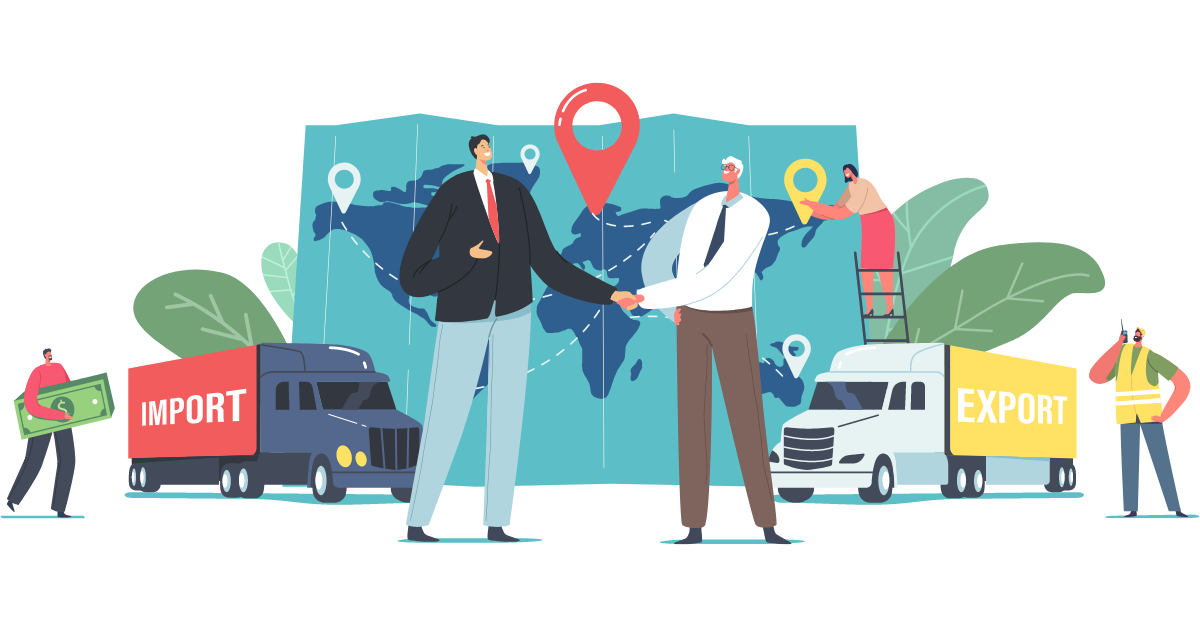 What does a sourcing agent China do?
Its role is to help companies find reliable suppliers capable of manufacturing their products in China. Some agents go further by offering factory audits, quality inspection and logistics, as Asiaction does.
A sourcing agent China helps you to find manufacturers, to have competitive prices, to follow up the production and the order in general, to ensure the quality by carrying out controls directly in factory and to deliver your goods at destination.
Usually, sourcing companies in China offer you complete services to secure each step of your sourcing in China.
Supplier research or supplier sourcing

Factory audit or Chinese company audit

Negotiation of prices with suppliers, best payment terms, purchase conditions (after sales service, warranty, incoterm, sample fees, etc.)

Management of the supply chain

Quality control or inspection of the goods in China
By using a sourcing agent China, you save time and reduce the risks related to the import.
When to use a sourcing agent China?
You are going to seek the help of a China sourcing agent when you want to take action and import your goods from China. You will need a sourcing agent in China to guide you and secure your sourcing.
Quite simply, you will need a sourcing agent China to advise you or ensure your sourcing from China because buying in China from abroad is a burden for buyers. The lack of visibility is a barrier and that's why there are sourcing agents China like Asiaction.
We have listed the top 3 situations in which you can use a sourcing agent China. 
1. Lack of experience in China import
Buying in China is not an easy task. Moreover, importing from abroad is an even more difficult task: finding good Chinese suppliers, ensuring their reliability, monitoring production, testing products, quality control, organizing shipping. These steps are tedious and difficult to implement if you are not in China.
That's where the sourcing agent China comes in. He will help you to make your first steps in importing from China and to find a better import solution for your company.
2. Research of technical products
Products such as building materials, metal and machinery are technical fields that require careful monitoring to ensure compliance with specifications and standards. It is quite difficult to find qualified suppliers in China from another country, or to verify the quality of products and compliance with specifications.
In this case, not only can the sourcing agent China find you a reliable supplier capable of manufacturing your product, but he can also take care of the production monitoring and quality control until the container is sealed.
This is maximum security that prevents, or at least limits, the risks of your import from China.
3. Need a new import solution
If you are already importing from another country but you are looking for another solution, the sourcing agent China is the best placed to guide you and offer you an import solution from China, to optimize your import department within your company. Who knows, you will perhaps find THE best solution of importation by looking to China.
The services offered by a sourcing agent China
In this section, we will reveal the top 3 services of a sourcing agent in China.
1. Sourcing or finding Chinese suppliers
The basic service of any sourcing agent China is the identification of Chinese suppliers meeting the requirements of the customer. He then negotiates on behalf of the buyer the best prices and production conditions, making sure that the customer's requirements are understood.
To explain, a sourcing agent China like Asiaction will proceed in 4 steps in its sourcing service in China:
Analysis and understanding of the client's needs by the sourcing agent China

Supplier prospecting: search for Chinese suppliers through all networks

Study and analysis of the industrial offer: study of the suppliers' documents and analysis of the offers corresponding to the customer's needs

Evaluation of companies: verification of the supplier's certifications and reputation

Estimation of transport costs: obtaining quotations for transport and delivery to destination, estimation of duties and taxes
2. Factory audit or Chinese company audit
When you buy on Chinese online sites like Alibaba or Made-in-china, you don't know who you are really dealing with. It may be a middleman, a trading company, but in no case a manufacturer. By using a Chinese sourcing agent, you can have the supplier verified and identify the entity you are trading with or want to work with.
The sourcing agent China will assess the reliability of the supplier by offering two services, ranging from a quick company check to a factory audit.
Full company check-up: assessment of the Chinese company's administrative health and business history.

Factory audit: an inspector will go directly to the factory to conduct the audit.
3. Quality control or product inspection in China
A crucial step in your import is the quality control of the production in China. Even if you have already ordered a sample with a supplier, it does not guarantee the quality of the mass production. It happens that the production does not equal the quality of the sample ordered previously so it is highly recommended to check the conformity of the products.
The objective is to send an inspector to check the goods at any time of the production in China, to make tests and to make sure that the specifications of the customer are respected.
The quality control in China consists of 3 steps:
Preparation of the control: study of the request and the standards to be checked by your sourcing agent China

Quality control: sending an inspector to check the requirements

Tests: verification of specifications, measurements, and functional tests
The sourcing agent China is the ideal partner for your purchases in China, he secures the steps of your supply. Now it is about finding the best sourcing agent for you and on which criteria to consider that a sourcing agent China is good or not.
What is a good sourcing agent China?
Asiaction gives you its definition of a good sourcing agent China in 8 points:
A good buying office in China has more than 10 years of experience

A good sourcing agency is located in China (or in the country where you buy generally). The sourcing agent China is on site and can go to the factory if needed

A good chinese sourcing agent must be able to solve your problems by proposing you a personalized solution

A good sourcing agent in China will suggest alternative suppliers

A good sourcing company in China negotiates for you and makes you pay the right price

A good sourcing agent China manages the Chinese suppliers and respects the quality standards (European standards for example)

A good sourcing agency in China ensures the reliability of suppliers by conducting factory audits

A good sourcing agent China ensures the quality and compliance of products
To go further in this topic, read our article How to choose your sourcing agent in China? – Asiaction Sourcing
What questions to ask a sourcing agent China?
Asiaction gives you the top 6 questions to ask a sourcing agent in China before collaborating with him:
Where is your office located?

How long have you been in business?

In which product/industry categories do you have the most experience?

How many partner factories do you have and where are they located?

How is quality control managed? How are inspection reports provided?

What are your payment terms and methods?
By asking these 6 non-exhaustive questions, you will already have an idea of the seriousness of the sourcing agent China you are in contact with.
What is collaboration with a sourcing agent China like?
If you use a sourcing agent China for a sourcing service in China, here are the 5 steps in which the partnership takes place:
You have defined your product to be purchased in a specification sheet, stating all the specifications

You exchange with an expert who will give you the solution you need according to your purchase project

The sourcing team in China searches for 3 to 5 suppliers who meet your requirements in terms of price, quality and delivery time. The China sourcing agency will send you a report

You choose a supplier from the list provided by your sourcing agent China

You can now order a sample (which is highly recommended) or place your mass order directly.
After that, you have all the production, quality control and shipping steps left. You have the choice to continue your import by yourself OR you can continue your collaboration with your sourcing agent China to secure your import from China.
Now that you have read this article, you should know more about who the sourcing agent China is and when to use their services.
Finding the right sourcing agent in China is an important step if you are looking to source products in China. Getting quality products at the right price within your deadlines helps your business grow exponentially. Take your time and choose the right sourcing agent.
A sourcing agent China will be able to offer you customized solutions according to your requirements and facilitate your sourcing from China.