Qualification according to a list of criteria in order to evaluate the reliability of a company you have identified.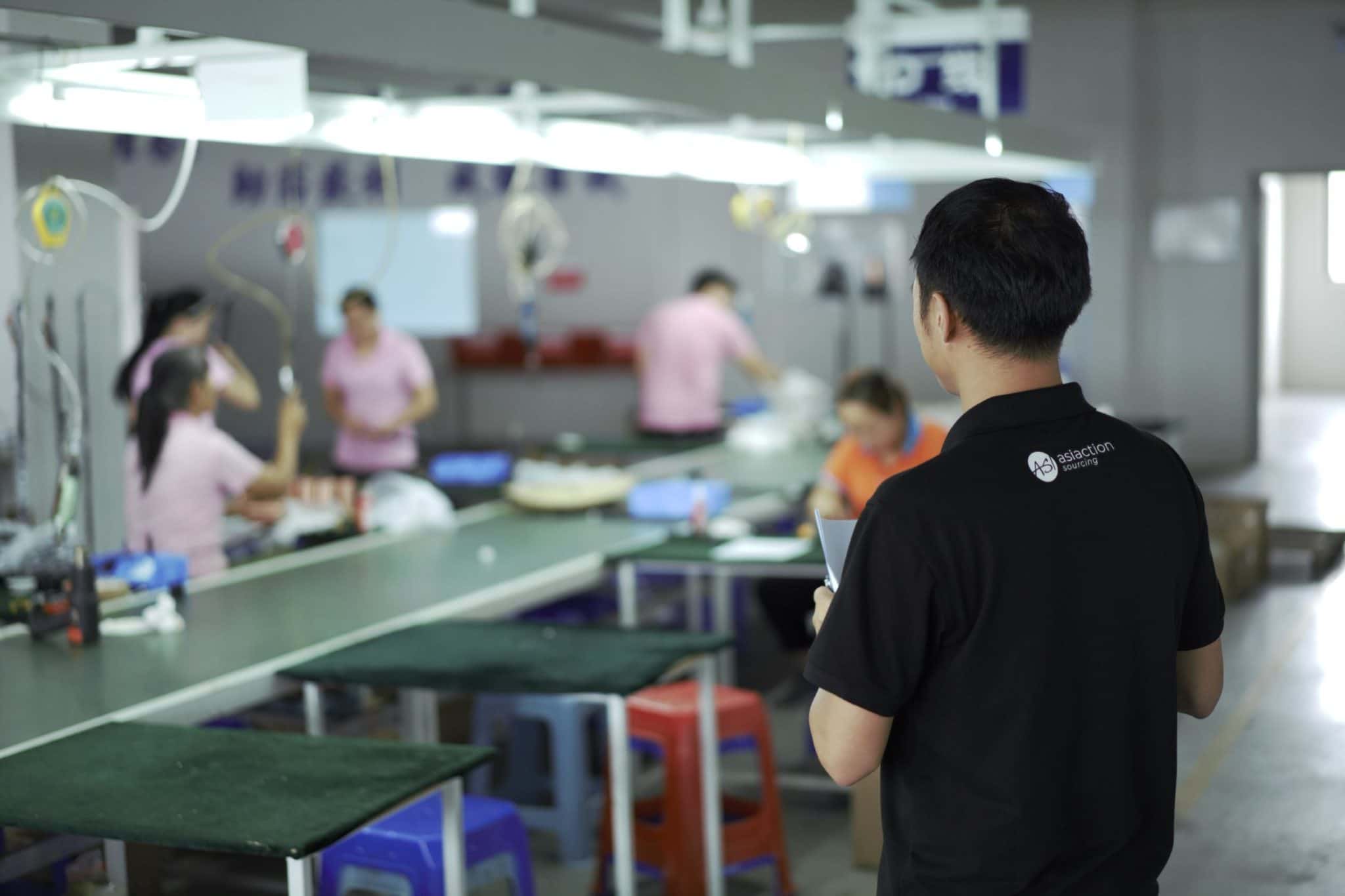 3 SERVICES OF YOUR CHOICE:
(depending on the report)
YOU WANT A reliable SUPPLIER NOW?
common questions
on factory audit
DO YOU GIVE A FACTORY SCORE IN THE AUDIT?
In most cases, we are able to give a factory score based on our inspector's visit and our own experience. This should only be considered as an indicator and not as a final decision marker.
For a final decision, read carefully the report and our inspector's comments.
WHAT KIND OF COMMENTS DO YOU GIVE IN THE FACTORY AUDIT?
With the full report, you receive advice based on the inspector's notes.
These advices are mostly warnings regarding issues in the factory's different departments.
CAN YOU PERFORM OTHER TYPES OF AUDITS?
ASIACTION is able to perform all types of factory audits:
Initial Factory Evaluation
Technical Quality Audit
Technical and Social Audit
Social Compliance Audit
WHAT DOES A FACTORY AUDIT INVOLVE?
A factory audit includes the following checks:
Legal information and documents
Company profile
Quality process implemented by the factory
Following these verifications, ASIACTION sends you a final report that allows the buyer to decide whether or not to work with this supplier.
YOUR SUPPLIER IS NOT IN THE PROVINCES LISTED OR YOU NEED AN AUDIT AT ANOTHER TIME?
Contact us and we will organize your factory audit at the time and in the province you need.
WHY A FACTORY AUDIT?
Conducting a factory audit is an effective way to evaluate the reliability of a company identified by the buyer, to verify the supplier's capability and performance according to the specifications. Once the factory audit is completed, we are able to assess whether or not the supplier is reliable for the purchasing project.
The factory audit is the last and most determining step in the selection process for a successful procurement project in Asia.
How to verify a Chinese company?
ASIACTION offers you 3 services of company verification in China:
Legal verification of company
Complete company audit (which includes a legal audit)
Factory audit (which includes the visit of an inspector to the factory)
What are the steps of a factory audit?
The factory audit in China by ASIACTION consists of 6 steps:
Study of the needs by an ASIACTION expert
Preparation of the audit plan
Planning of the visit
Audit performed by an ASIACTION inspector
Diagnosis by your ASIACTION contact person
Report sent to the client
How to perform a supplier audit?
To do a supplier audit, you must visit the factory to check several points. We advise you to use a sourcing company which will send an inspector for a complete verification of the company.
Audit your manufacturers in China by sending an ASIACTION inspector to the factory. Receive a complete report of the visit covering the following elements
Legal information and documents
Company profile
Quality process implemented by the factory
HD videos and photos
Factory audit report