The world's biggest holidays are coming and the way you plan it will influence the impact it has on your own business. The three months leading to the Chinese New Year are critical and a good preparation in necessary. That preparation starts now, in November.
Why is the Chinese New Year so important?
The Chinese New Year (also known as CNY, Golden Week or Spring Festival) is the biggest holiday of the modern world. All of the Chinese population takes a break at the same time and travels to their home town to enjoy some time with their family. We're talking about 1.4 Billion people transiting throughout China, it is the biggest migration of human kind.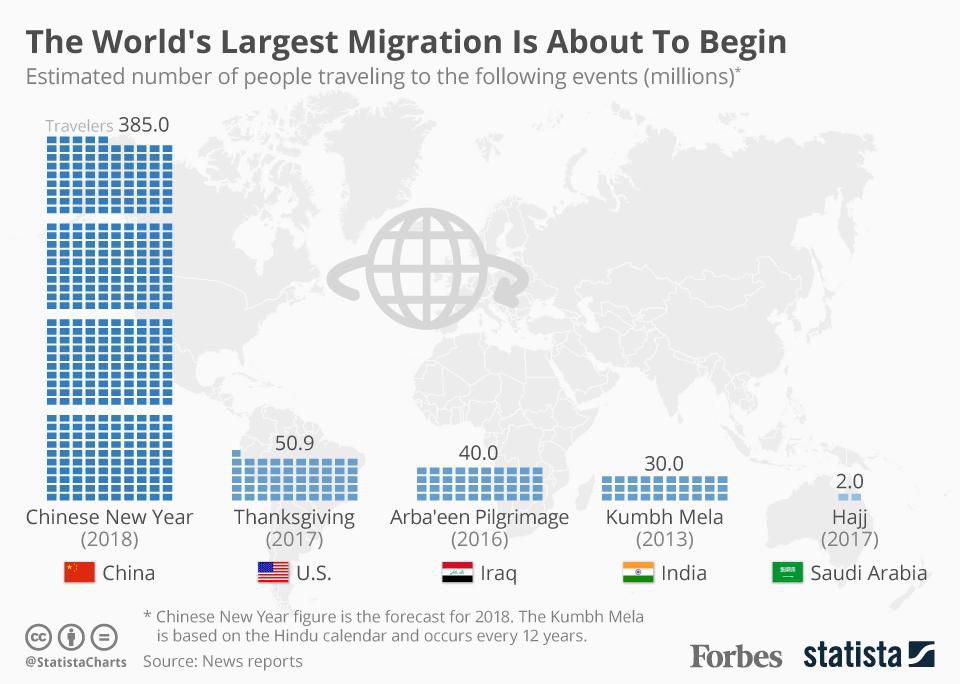 The Golden Week lasts a week and is held between January and February. The dates follow the Lunar Calendar and change every year (2017: January 28th; 2018: February 16th; 2019: February 5th).
Most of the Chinese white collars follows those dates (with 2~3 days margin). In factories, traditionally (mostly due to the fact that this is their only holidays), workers can enjoy around 30 days off.
A holiday affecting all Chinese factories
A long vacation in most western country does not mean much regarding trade. Companies will close for a few days and for most of the time will keep a bare minimum of work force for daily work to continue to provide a fair service for their clients.
In China, companies (other than public service and most retailers) shut off completely during the Golden Week. And Factories seriously slow down production 15 days before and after the official week off. Basically, factories barely manufacture anything for a total of a month. Yes, the biggest world's supplier shuts its doors for a full month.
The impact of the Chinese New Year on international trade
With factories slowing down their production level and buyers wanting to ship before the CNY, traders find themselves in a precarious situation. Such a big amount of companies buying at that same time leads to a peak in the transportation industry too. Everybody wants to ship before the CNY, but forwarders and shipping companies only offer a limited number of spots on their ships. A higher demand means an increase in transportation costs (trucking fees in China up to 100% more expensive, rise of 10˜30% on price of Ocean Freight). More than any other time of the year, planning the booking of containers is a critical step of the process there.
Why does the CNY scare international traders so much?
Now that you've read the article up to this part, you might have guessed why it's a risky situation for buyers and exporters. Factories will accept as many orders as possible (sometimes knowing that they'll probably won't be able to finish on time) and forwarders might be fully booked when you get the end of production time from the factories. If you cannot ship your orders before the CNY, you got no other choice but to wait until the end of the holiday and for the workers to come back to the factories (if they do return). That's at least a month delay! Not many companies can afford this, especially those who work with pre-orders.
How you can avoid being held hostage
Around the Spring Festival, Chinese factories put themselves in a risky situation (many tasks at hands and less people to accomplish them). For exporters, that leads to possibly getting their goods stuck in China for more than a month also generating higher costs.
In order to dodge this, you need to start planning your orders ahead, at least 4 months before the Spring Festival. It gives you time to swiftly compare different offers, study prices and your market needs. Three months before the CNY, place your orders to the Chinese factories without stressing too much about the coming holidays.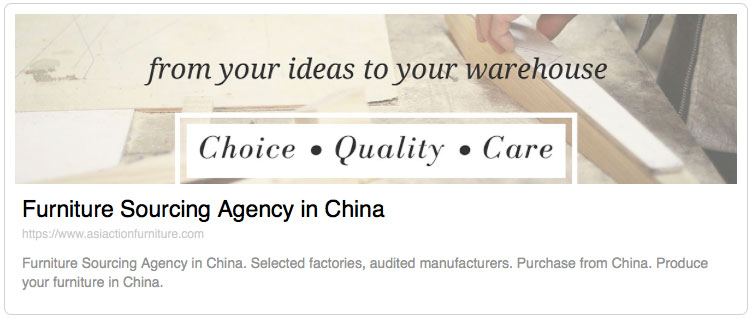 If the situation arises and your order gets produced right before the CNY, pay an extra care on your production in terms of time and manufacturing errors. It means keeping a constant communication with the factory and sending more inspectors to Chinese factories than you usually do (if you never do, you should!). If possible, do everything you can to avoid ordering right before and after the CNY.
Last call for your orders in 2018
Comprehensive timeline of the order process from today to the 2018 Spring Festival, including all the last calls for each step: