Full Sourcing process Overview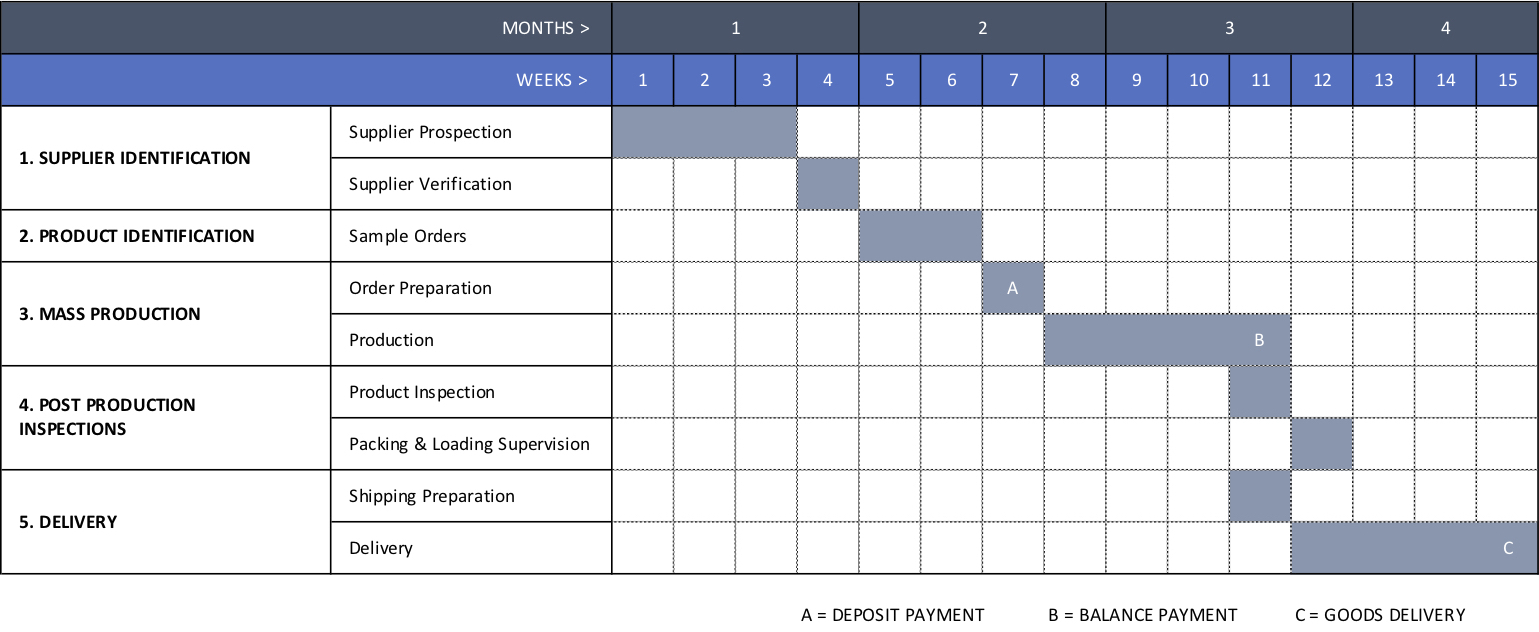 Identifying and validating potential suppliers is a crucial step in the purchasing process in China.
Whether you want to search for suppliers by yourself, or you prefer to delegate this work to Asiaction, Asiaction offers you various services to help you validate the seriousness and the capacities of Chinese companies to meet your product demands.
Asiaction offers you quality monitoring or complete management of your order.
If you want to manage the ordering process yourself from your Chinese supplier, Asiaction will help you to control the quality of your productions in the factory and in the laboratory.
If you prefer to leave Asiaction as your buying office in China, benefit from a fully transparent 360 ° service, designed and implemented by Asiaction experts working for you.