and 3 tips to make the most of it
China is indeed the biggest source of furniture manufacturers in the world. Unfortunately, there's no yellow pages that lists all the best furniture factories in China (yet). So, how does a furniture buyer find its suppliers?
The most efficient way to meet as many suppliers as possible in a very short amount of time is to attend theme-specific trade fairs. Chinese people understood that pretty quickly when their manufacturing sector started to expand in the 80s. You can now find huge trade fairs for any industry sector.
In those fairs, exhibitors are mostly manufacturers. However, some of them are trading companies, which do not own a factory. It's up to you to go towards one or the other, depending on your personal feeling, your budget or your buying quantity.
The China International Furniture Fair (CIFF) in Guangzhou is the biggest furniture fair in China. It has the most exhibitors (>4,000), the biggest exhibition area (750,000 m²) and the most visitors (>190,000). It is held every year in March and is split in 2 phases:
first phase (18-21 March 2019) for home / home decor / home textile / outdoor
second phase (28-31 March 2019) for office / hotel / commercial / materials & machines
It is held in the South of the city in a huge exhibition centre, the China Import & Export Fair Complex.
Official website: https://www.ciff.furniture
More information: https://ciff-gz.fair.furniture/
Furniture China is held in China every year in September. It is the second biggest furniture fair in China (300,000 m², more than 3,500 exhibitors and more than 165,000 visitors). Along with the CIFF Guangzhou, it is an unmissable event for any furniture professional buyer.
In 2019 the 25th China International Furniture Expo will be held from September 9th to 12th at the Shanghai New International Expo Centre (SNIEC) and at the Shanghai World Expo Exhibition & Convention Center (SWEECC).
Official website: http://www.furniture-china.cn/en-us/
There are other fairs you can visit if you're already in China. We do not advise you to come to china specifically for these events.
Organised by the same event company that set up the CIFF in Guangzhou, it is held in the same time as Furniture China. Its main goal is to compete with Furniture China, but so far, the visitors still prefer the latter. In 2019, it will held from September 8 to 11.
The Canton Fair is the most famous and biggest trade fair in China. It is held over 3 weeks and is divided in 3 phases. It features every kind of industrial product. Furniture products are exhibited in the 2nd phase (April 23-27, 2019).
Near Guangzhou, in the South of China, there are also some permanent exhibitions. You can find the biggest ones in Foshan (Louvre, Lecong furniture and Haima Furniture).
3 tips from Asiation experts
When you book your trip to visit the trade fairs in China, allow some extra time to visit some selected factories before or after the event. It will allow you to build stronger relationship with your potential suppliers and to perform an elementary audit of the factory.
Prepare your visit before you come to China by assessing some of the exhibitors and organising few appointments at the fair and at the factories.
Most importantly, get help from professional sourcing companies.
Sourcing companies speak your language and know your market. They are the best suited to lead you to the best suppliers quickly and to assist you in China.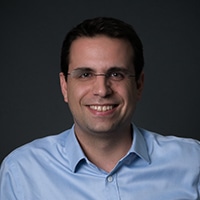 "I'm at your disposal to talk about your next projects over the phone or by skype!"
Aurélien Hivonnet
CCO at Asiaction
CIFF Guangzhou
18-21 March 2019
28-31 March 2019
Furniture China, Shanghai
9-12 September 2019
Talk to suppliers before coming to China.
Plan more time to visit factories.
Get assistance from experienced sourcing companies.
You think this article is great? Share it with your friends and coworkers!