Situation in China as of February 19, 2020
The name of the virus changed, it is now called the COVID-19.
The official numbers from the Chinese authorities show that the spreading of the virus is slowing down and the number of people recovering from the COVID-19 is constantly growing – Data & map.
China is resuming normal operation of road traffic in regions outside of Hubei Province and the Yiwu International Trade Market reopened on Tuesday, February 18 – Read more.
Added to the mandatory facial mask when stepping out, more check points appeared in Chinese cities to control people's body temperature (at main entrance of metro stations, malls, food markets, residential areas and in buses).
More and more offices are allowed to re-open and welcome their employees with the obligation to provide enough masks and hand gel for everybody.
5 facts for international buyers:
Trade shows in China: cancelled or delayed • Read more,
Chinese factories office workers on duty: 95% mostly from home & 10-20% of factories started production • Asiaction estimation,
Chinese factories production capacity: 20˜30%, might be back to normal by end of March • Asiaction estimation,
Most of the foreign countries advise not to travel to China now • Check your country's foreign administration for more details,
Many air lines stopped their flights to and from China up to mid-March • Read More.
What you can do now: source new suppliers
One thing stands out from the facts above, international buyers are seriously discouraged from visiting China in the coming weeks. So, as buyer yourself, what can you do?
Full sourcing process overview: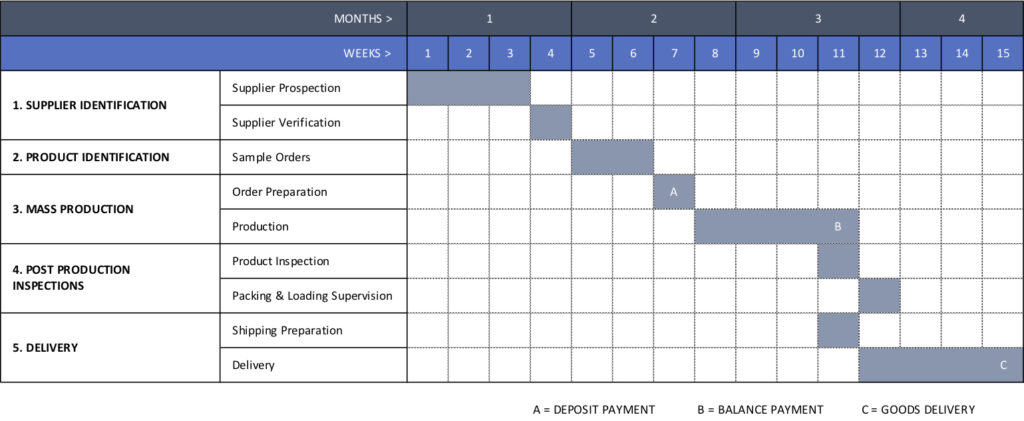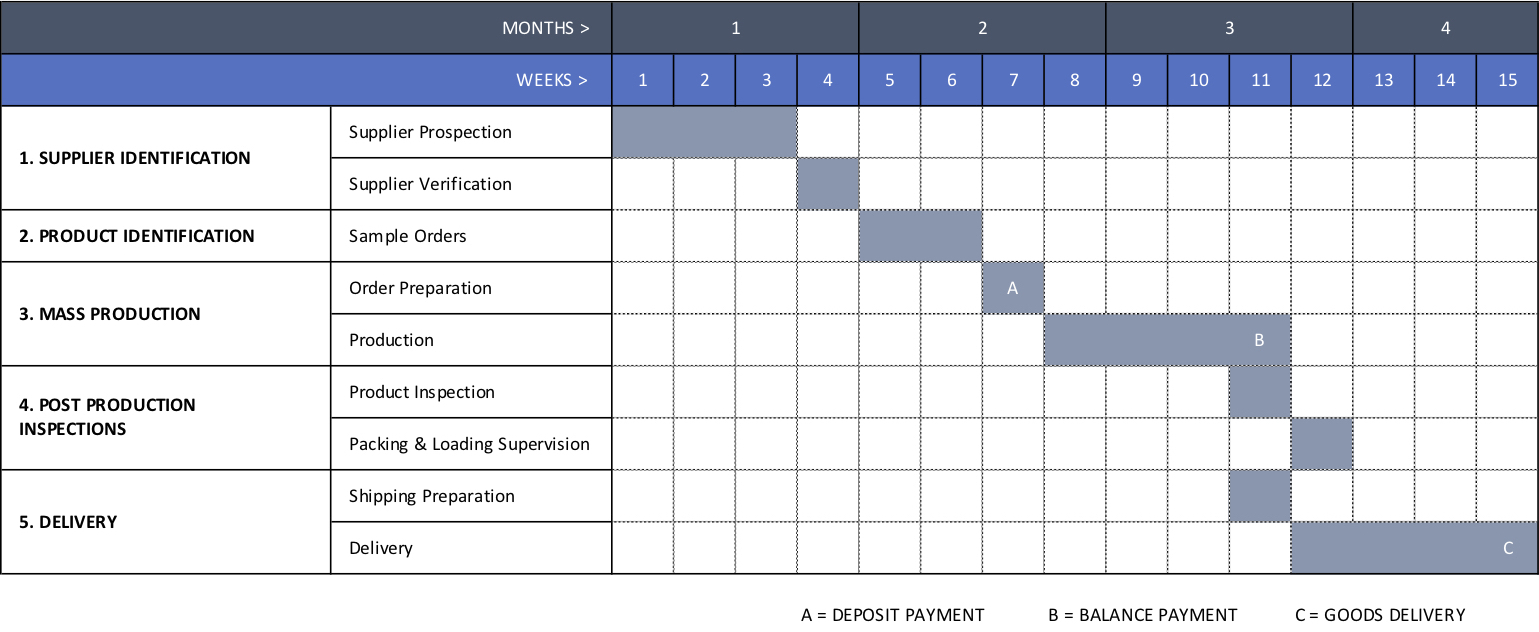 This table clearly shows that it takes more or less 15 weeks from the launch of your project to the delivery at your warehouse. A quarter of that time should be allocated to identifying new suppliers.
So, take the current situation in China as a great opportunity and focus your energy on finding your next best Chinese suppliers!
Asiaction's team in China is ready to assist you right now. We make sure you start off on the right foot with our Sourcing Study which includes all the crucial steps to identify and verify your suppliers.
In this package, you get:
your personal Asiaction project manager and his assistance whenever needed,
the Supplier Prospection (3-5 suppliers matching your request),
the Supplier Qualification (full check up of the selected suppliers),
Sample Orders management.
You'll have the possibility to easily extend this service to the full Sourcing Service that covers all the actions of your purchase in China (from the project preparation to the delivery at your warehouse).