FDA / EN71-3: 2019 / REACH / MSDS
Gel in production in China
70% ± 10% alcohol, purified water, glycerin, cabomere, triethanolamine, DMDM hydantoin, vitamin E, aloe barbadensis leaf extract.
This product is a broad spectrum disinfectant, which has a bactericidal effect on staphylococcus aureus, escherichia coil, candida albicans and other bacteria.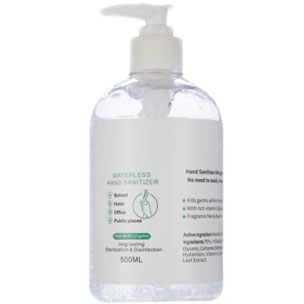 WARNING
There are many scams currently circulating on the internet.
Asiaction remains attentive and follows all the recommendations of Chinese and foreign governments regarding the export and import of all these protective equipment.
We make sure we can export from China and import all of our products to your country.
Proforma invoice on request, products ready to be shipped between 5 and 15 days after payment
Quantity per carton: 200
Carton size : 38 x 36.5 x 33.5 cm
Carton weight : 18 kgs
Carton CBM : 0.045 CBM
Transport, import, delivery to see with the carrier at destination. Payment of transport, duties and taxes to the carrier
Our teams receive and inspect the goods in our office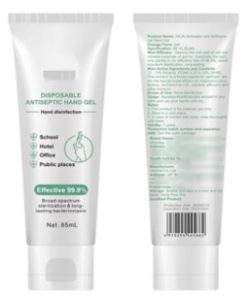 Proforma invoice on request, products ready to be shipped between 5 and 15 days after payment
Quantity per carton: 40
Carton size : 49.7 x 32.5 x 18.5 cm
Carton weight : 13 kgs
Carton CBM : 0.029 CBM
Transport, import, delivery to see with the carrier at destination. Payment of transport, duties and taxes to the carrier
Our teams receive and inspect the goods in our office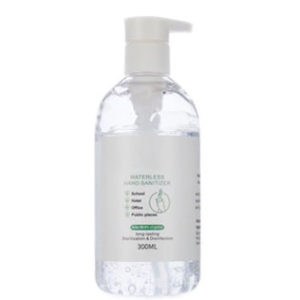 Proforma invoice on request, products ready to be shipped between 5 and 15 days after payment
Quantity per carton: 24
Carton size : 49.7 x 32.5 x 18.5 cm
Carton weight : 12 kgs
Carton CBM : 0.029 CBM
Transport, import, delivery to see with the carrier at destination. Payment of transport, duties and taxes to the carrier
Our teams receive and inspect the goods in our office